Deport exploitative employers: Peters

NZ Newswire
3/10/2016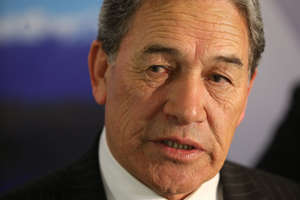 © Fiona Goodall/ Getty Images NZ First leader Winston Peters says immigrant employers who rip off workers should be deported. Immigrant employers who rip off workers should be deported because they're damaging New Zealand society, Winston Peters says.
The NZ First leader says recent cases have revealed a form of slave labour, and they're the tip of an iceberg.
"No one should adopt another country and abuse its laws," he said on Tuesday.
"Case after case of employers, including some New Zealanders, who underpay wages and exploit workers, are being exposed by the Labour inspectorate."
He says in the latest case a food court on Auckland's North Shore took advantage of vulnerable Chinese immigrants, older people who didn't speak English, and had them working 12-hour days but only paid them for eight hours.
Mr Peters listed other cases.
"What's happening is a wholesale breach of human rights, forms of slave labour, and countless attacks on the integrity of New Zealand as a good society."