DOC targets 'Dirty Dozen' weeds

NZ Newswire
23/08/2016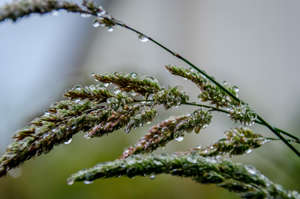 Uncontrolled weeds are destroying native landscapes and New Zealanders are being urged to help root out the "Dirty Dozen".
The Department of Conservation has declared a War on Weeds and is launching a nationwide citizen science project through the Naturewatch website.
DOC wants people to go out and record where they find the plants on its list - a baker's dozen of 13 - in their neighbourhood or local reserve.
"The Dirty Dozen are widespread and common weeds that are threatening to smother native plant communities," project Alicia Warren says.
"Without control, invasive weeds displace our native plants and animals."
She said people's observations would contribute to the national database by revealing which plants were growing where and would help scientists get a better understanding of patterns of invasion.
"It's easy to take a photo of the weed and add it as an observation to the NatureWatch website or the iNaturalist app," she said.
Pictures of the target weeds are on DOC's website and the project, which includes spot prizes, is a lead-up to Conservation Week, which runs from September 10 to 11.
DOC's Dirty Dozen: Wilding confers, woolly nightshade, buddleia, wild ginger, English ivy, wandering willie, Darwn's barberry, climbing asparagus, old man's beard, moth plant, banana passionfruit, Japanese honeysuckle, spartina.