$200k in back pay for care of disabled son

NZ Newswire
20/07/2016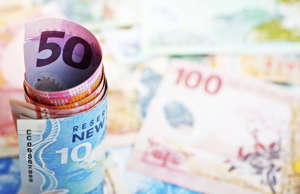 © Getty Images The New Zealand is on the rise. A mother who spent nearly five decades looking after her disabled son without pay from the government has won $200,000 in compensation.
Margaret Spencer's 47-year-old son Paul has Down syndrome and although she's had to look after him his entire life, she only started receiving payments for his care in 2014.
The Court of Appeal in 2012 upheld a ruling that the Ministry of Health's policy to not pay carers of the severely disabled if they were family members was unlawful.
But it wasn't until another High Court victory in 2014 that Ms Spencer, now 70, managed to get the ministry to pay her $14.25 an hour for 29.5 hours a week for Paul's care.
On Wednesday, the High Court at Auckland awarded Ms Spencer $208,000 in back pay, concluding what has been a series of complaints and legal battles lasting nearly 15 years.
"As a result of the ministry denying Mrs Spencer support during those years she suffered an opportunity cost which ought to be reflected," the court said.
The payout, including interest, dates back to 2001, when Ms Spencer wrote a letter to then prime minister Helen Clark complaining about being discriminated against because she was a family member.
Ms Spencer was denied a claim for $100,000 in damages.
The Human Rights Commission paid tribute to Ms Spencer, calling the decision a landmark ruling.
"Margaret Spencer has always said that she was fighting not just for herself and her son but for many families in the same situation, we are very grateful to New Zealanders like her who fight for human rights on all of our behalf," chief human rights commissioner David Rutherford said.
"Today's landmark judgment is a testament to the efforts people with disabilities and their families have put in over many years in battling a system that frequently fails to acknowledge and respect their rights."
He said the case was the first in which a court had awarded monetary damages to a claimant who had suffered loss from discriminatory government policy.
"It represents a new stage in the litigation."