$209 million for new science projects

NZ Newswire
13/09/2016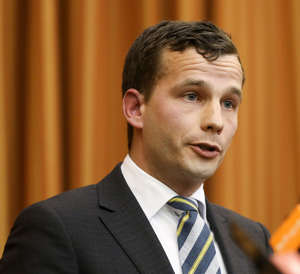 © Hagen Hopkins/Getty Images David Seymour The government is putting $209 million into new science projects over the next five years, and ACT's David Seymour says it's "corporate welfare".
Science and Innovation Minister Steven Joyce announced the funding, saying it would go to 56 projects which would have a positive impact on the economy.
They include pest control, earthquake and slip behaviour, geothermal energy, mapping and kiwi population recovery.
Mr Seymour says the projects should be funded by industry groups and private investors.
"Aside from an excuse to use the word `innovation' 56 times, this spending gives Steven Joyce political favour with the selected industries who benefit from these grants," he said.