$46m to counter sexual violence

NZ Newswire
17/05/2016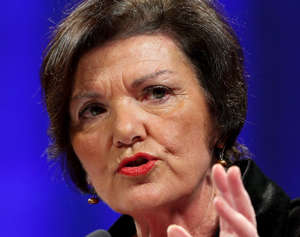 There'll be $46 million in next week's budget to better support victims and prevent sexual violence.
The funding - which will be spread over four years and includes $6.4m of reprioritised funding - will be used to design and implement new sexual violence services and maintain existing resources.
Social Development Minister Anne Tolley says in the past the sector has been fragmented and has struggled to meet demand.
"We are now investing properly in the right places to ensure there is a long-term plan in place which focuses on prevention, appropriate crisis support for victims, and on-going help to enable victims to try to recover," she said.
There have been calls in recent years for the government to increase funding to services working to prevent sexual violence and support victims.
The funding announcement follows a select committee inquiry into specialist sexual violence services, which made 32 recommendations to the government.
In late 2014, the government set up a ministerial group on family violence and sexual violence, which has already initiated a number of reforms.
The additional funding will support:
* A new frontline crisis response for victims, including a new 24/7 national advice and support helpline, specialist callout support, and follow-up support to access long-term recovery services
* Harmful sexual behaviour services to reduce offending and reoffending, including assessment and treatment programmes for those who have committed acts of sexual violence and those at risk of developing harmful behaviour
* Services for male survivors of sexual abuse