$97m boost for health research

NZ Newswire
17/05/2016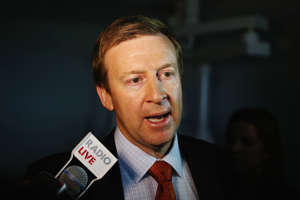 Funding for health research will be boosted by $97 million in next week's budget.
The money will be spread over four years and channelled through the Health Research Council, which will see its annual budget increase from $77m to $120m.
Ministers say the commitment will ensure health research remains strong in New Zealand.
"The HRC supports research that leads to improved health outcomes and more effective delivery of healthcare for New Zealanders, and research that brings economic gains," said Science and Innovation Minister Steven Joyce.
"We want to maximise these opportunities - commercial health research is also a great opportunity to grow our high value exports."
Health Minister Jonathan Coleman says a new health research strategy is being developed.
"We need a system in which researchers, government agencies and the commercial sector work together to get the best outcomes," he said.
"A more integrated system will deliver new treatments, new drugs and new technologies more quickly."