Don't bet on a pay rise with a promotion

NZ Newswire
26/07/2016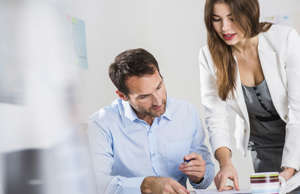 © REX Features A new survey has revealed many Kiwi companies don't automatically offer employees a pay rise when they're promoted. Have you been working hard hoping for a promotion that could bring a much-needed pay rise? Well you're probably out of luck.
A new survey shows only 11 per cent of New Zealand company finance bosses say they're inclined to always give a pay rise after a promotion.
Recruitment company Robert Half surveyed 100 chief financial officers and finance directors as part of an annual international workplace survey.
About 41 per cent of participants said they preferred to assess an employee's performance before deciding to offer a pay rise after a promotion.
A further 27 per cent said a lack of financial resources stopped them opening the company coffers.
Director Andrew Morris says if an employee is promoted and takes on more responsibility without a salary increase, it can have a negative impact on their motivation.
A pay rise could be a highly effective way to retain staff, he said.