Doping fight still a passion for Howman

NZ Newswire
30/12/2016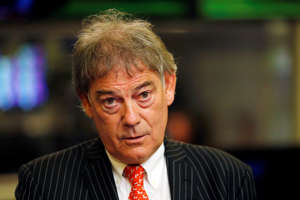 © AP Photo/Julio Cortez, File David Howman David Howman remains invested in the battle against sports doping, even if he's coming at it from a different angle.
Named a Companion of the New Zealand Order of Merit in the 2017 New Year's Honours list, Howman has no intention of resting on his laurels.
In July he ended a 13-year tenure as the director general of the World Anti Doping Agency.
A return from Montreal to his former barrister's chambers in Wellington doesn't mean the 67-year-old is stepping back from scrubbing out drugs, corruption and bribery in sport.
He wants other Kiwis to take up the fight and will act as a mentor for those with a passion to pursue international roles.
The key is not being intimidated by the most powerful figures in sport.
"Being a New Zealander really helped, we are a very valued community," he told NZ Newswire.
"We don't carry agendas and that held me well because of the way I was able to run things.
"Many people said it me 'I wish I could speak like you' or 'I wish I had your guts to say that sort of stuff, but I'm not allowed to'."
Howman's can-do approach transformed WADA, shaping it from a body with little clout into a unified global organisation.
He was responsible for drafting an anti-doping code a decade ago which has been ratified by 183 of the world's 195 UNESCO member states.
Enforcing it hasn't always been easy.
However, revelations this year of a widespread and systematic doping programme in Russia are regarded by Howman as the culmination of his work.
If it doesn't prove to be a game-changer in the doping battlefield, nothing will, he believes.
"To find the largest country in the world running a state-sponsored doping programme and getting the evidence to prove that, with a budget of $30 million, was just remarkable," he said.
"Now we have to rely on those in charge of world sport to make sure they issue the appropriate sanctions."
Howman felt let down when the International Olympic Committee didn't ban Russia outright from this year's Rio Games.
However, he senses IOC boss Thomas Bach is revisiting the issue and "realises he has to show some real leadership".
The slowness to respond is typical of what Howman faced throughout a tenure in which countries and international sports bodies were wary of WADA because it was usually the bearer of bad news.
"I knew there were challenges because no one likes controversy in their own back yard or in their own sport.
"But I can say there are a lot of cheats being caught now that wouldn't have been caught 15 years ago."