Dotcom appeals to highest court in US

NZ Newswire
10/04/2017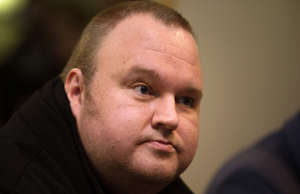 Internet mogul Kim Dotcom has lodged an appeal with the highest court in the United States in a bid to get millions of dollars in seized assets back.
In New Zealand, the German-born tech entrepreneur is in the process of appealing a decision clearing his extradition to the US on charges of racketeering, wire fraud and money laundering over his role at fire-sharing website Megaupload.
But in the US, lawyers for Dotcom, his ex-wife Mona and several other Megaupload staff have been trying to get back $US75 million ($NZ107m) of assets seized by US authorities after his arrest during a police raid in Auckland in early 2012.
After last year losing an appeal at the US's 4th Circuit Court of Appeals, Dotcom says his lawyers have now petitioned the US Supreme Court to consider the case.
The application argues Dotcom and his co-accused have been unfairly labelled "fugitives" by the US Department of Justice for attempting to fight their extraditions, allowing the government to seize their assets among other issues.
The Supreme Court has yet to decide whether to accept the case.
Alongside co-accused Mathias Ortmann, Bran van der Kolk and Finn Botato, Dotcom is accused of defrauding copyright holders and paying users to upload illegal files.
The US Federal Bureau of Investigation has led the investigation and claim Megaupload is a criminal conspiracy that earned the men $175m.
In February, High Court Justice Murray Gilbert ruled the men could not be extradited from New Zealand on copyright charges, but upheld an earlier ruling that they were still eligible for extradition on other charges.