Double-shooting accused due in court

NZ Newswire
5/04/2016
Auckland High COurt
© File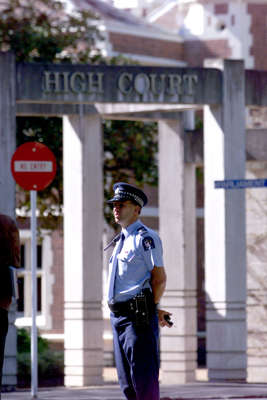 A 28-year-old man is due to appear in court in Auckland charged with murder over a double shooting in Papakura.
Shon Tyson Wanahi, 26, was fatally shot outside Papakura Railway station in the early hours of March 12.
Mr Wanahi was originally from Taranaki but had lived in Papakura for many years.
A 27-year-old man was hospitalised with an arm injury after the incident.
Police did not believe the shooting was gang-related.
The accused faces a murder charge, and a second charge over allegedly shooting a man in the arm.
He will appear in the High Court in Auckland on Wednesday.