Drugs in suitcase at Christchurch Airport

NZ Newswire
7/04/2017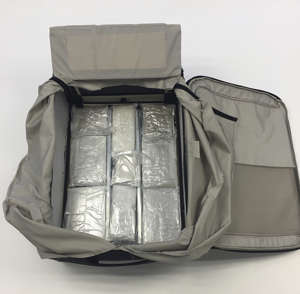 Two men and a woman have appeared in court on drugs charges after 5kg of MDMA, worth $2.1 million, was found hidden in the lining of their luggage.
The men aged 32 and 35 years and 31-year-old woman arrived on a flight from Europe via Singapore, and were stopped and questioned by officers at Christchurch Airport, Customs says.
The three, all foreign nationals, appeared in the Christchurch District Court on Friday.
A number of packages were hidden inside the lining of one case.
This is Customs' fourth arrest within a week after a Brazilian woman was stopped at Auckland Airport last Sunday with 4.6kg of cocaine in her luggage.
MDMA is commonly known as ecstasy.