Dunedin gears up for fashion week

NZ Newswire
17/03/2017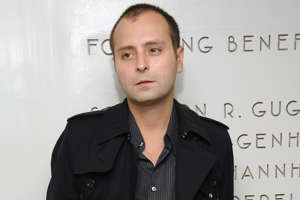 High profile established and new fashion designers are together again in Dunedin to show off what they can do.
New Zealand's so-called underground fashion capital is holding the iD Dunedin Fashion Week for the 18th time from Saturday.
The week gets under way with the opening of supporting art exhibitions and gears up from Monday with a busy calendar of events.
Swedish fashion designer Paulo Melim Andersson will show a retrospective collection at the fashion shows on Friday and Saturday at the Dunedin Railway Station.
Andersson has led some of the world's great fashion labels, including Chloe, Marni Margiela and Zadig & Voltaire.
The popular Auckland-based label, Stolen Girlfriends Club, will also launch a new high winter collection titled 'The Curse That Flew Right Past You'.
The collection by the label founded in 2005 by friends Marc Moore, Dan Gosling and Luke Harwood will feature a luxurious mix of grunge-inspired classics with a utility feel.
Andersson will join the judging panel for the 2017 iD International Emerging Designer Awards, alongside Marc Moore, Australian fashion writer Georgina Safe, NOM*d's Margi Robertson, and head judge Tanya Carlson.
This year both the iD International Emerging Designer Awards on Thursday and the iD Fashion Shows on Friday and Saturday nights are being held at Dunedin Railway Station.
In previous years the emerging designer awards were held at the Dunedin Town Hall.
"This is the first year that we have had a large cruise ship visit on the day of our railway show. A growing number of logistical challenges were developing and it was decided that by bringing the set-up forward a day, many of the logistical challenges we were facing could be avoided or reduced," says Committee Chair Cherry Lucas.