Dunedin parking inspectors gets cameras

NZ Newswire
3/04/2017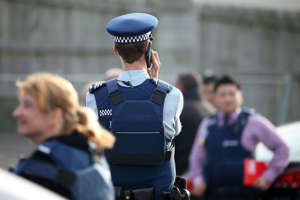 © Fiona Goodall/Getty Images File photo While some may have once considered football umpires and parking inspectors fair game for a mouthful of abuse, Dunedin City Council is hitting back at the culture.
From Tuesday, parking officers in the city will be wearing body cameras, which they will switch on if a member of the public abuses them.
The council's parking boss Peter Hanlin said while it's rare for people to become abusive, the cameras should act as a deterrent.
"Generally the camera is inactive, and hopefully it doesn't need to be turned on often. But if an officer feels they may be at risk of physical or verbal abuse they will activate the camera to record the incident," he said.
The council purchased 10 cameras after trialling them last year and noted how other New Zealand councils had reported them as helping to reduce abuse directed at their inspectors.
With the camera to be mounted to the front of the officer's uniform, members of the public will be able to see what is being recorded on a screen on the device.
Dunedin's animal control staff will also wear a body camera when working alone or when they feel there may be an issue with a customer.
The council said it will store recorded footage subject to privacy regulations.
Wardens in several towns and cities around the country, including Wellington, Christchurch, and Tauranga, have all been issued with cameras in recent years, either permanently or in trials.