Economists split on knife-edge OCR call

NZ Newswire
8/06/2016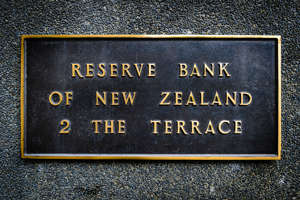 © Mark Coote / Bloomberg Economists split on knife-edge OCR call Markets are picking interest rates to stay where they are, but some bank economists say all bets are off as the Reserve Bank faces a "torturous" decision.
Reserve Bank governor Graeme Wheeler will on Thursday morning deliver the bank's June decision on the Official Cash Rate after keeping it steady at 2.25 per cent in April and surprising markets with a 25 basis point cut in March.
Most economists expect the RBNZ will keep interest rates on hold, holding back further cuts until later in the year, possibly as soon as August.
A survey found 14 economists expected Zealand rates to remain on hold, while eight were predicting a a cut, brokerage OMF's Martin Rudings said.
But while ASB Economics says markets are only pricing in a 34 per cent chance of a 25 basis point cut, it's still leaning towards that outcome, citing softening inflation expectations, which it says factored in the RBNZ's March decision.
The main argument for not cutting was the housing market, which showed no sign slowing and which would be fuelled more if interest rates came down, it said, describing expectations for the meeting as "volatile".
BNZ on the other hand is picking rates to hold, but says the decision will be a "torturous" one on the back of rises in the New Zealand dollar following weak economic figures from the US this week.
"We still reckon the RBNZ will buy itself more time but it's a line ball call. Either way we see a rate reduction confirmed by August," BNZ head of research Stephen Toplis said.
Economic think-tank NZIER's "shadow board" this week recommended the OCR be held, citing "decent momentum" in the economy, but noted the headache faced the RBNZ in the contrast between house growth and the otherwise subdued inflation outlook.