Elderly woman assaulted in Porirua home

NZ Newswire
27/05/2017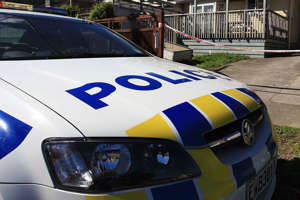 © Hagen Hopkins/Getty Images A file photo of a police car outside a house. An elderly woman has been assaulted in her Porirua home.
The assault was allegedly by a woman and came after a family custody-related incident at the house on Warspite Ave on Friday night.
A woman had left the house after the original incident, but a group of people then arrived and were disorderly and abusive outside.
During this time, an unknown woman entered the house, argued with the elderly women and assaulted her.
She did not require any medical attention at the time.
A man was later removed from the house as a precaution due to the earlier incident.
The investigation is continuing and no charges have been laid.