Election date to be announced within weeks

NZ Newswire
24/01/2017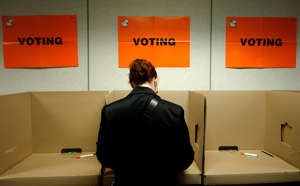 © MIck Tsikas/AAP the date for the 2017 election could be known within a matter of weeks, according to the PM Prime Minister Bill English will set the election date within weeks.
There had been speculation he would name the day at his post-cabinet press conference on Tuesday, but it was off the mark.
"That's not the case, but I do expect to announce it fairly shortly once I've had a chance to inform my caucus colleagues," he told reporters.
Questioned about what "fairly shortly" meant, he said the announcement would be made in the next few weeks.
It's still tipped for September, an indication given by former prime minister John Key.