Electricity price issue into election year

NZ Newswire
17/10/2016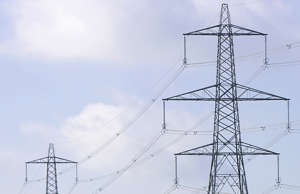 © Justin Paget/Getty Images The Electricity Authority is after submissions on the latest proposal to reform the way the national grid is paid for, with a decision expected by April 2017. The Electricity Authority is to undertake another round of submissions on its politically charged proposals that would raise the price of electricity for Auckland, Northland and the South Island's west coast by changing the way the national grid is paid for.
As a result of the new timetable announced on Tuesday, the EA expects to make a final decision on a new Transmission Pricing Methodology (TPM) by mid-April, ensuring the issue becomes live again in election year.
The EA's latest proposals, released in May, are the latest in almost 20 years of inconclusive attempts at reform.
They have drawn widespread criticism, including from the national grid operator, Transpower, which questioned whether they could be made to work and suggested simplifications, and has prompted a campaign led by major electricity users in the upper North Island to overturn them.
The main beneficiaries of the reforms would be South Island electricity generators, particularly Meridian Energy, and the Bluff aluminium smelter, which uses one-seventh of the country's electricity.
Both have long argued they are over-charged for their access to the national grid, and that upper North Island consumers should bear more of the cost of recent spending on grid upgrades that will benefit them.
Tauranga-based Trustpower has also sought a judicial review of the process that led to the recommendations, which has yet to begin.
Prime Minister John Key raised doubts about the proposed reforms, which are not due for implementation until 2019.