Elliott steps down from Cycling NZ role

NZ Newswire
7/11/2016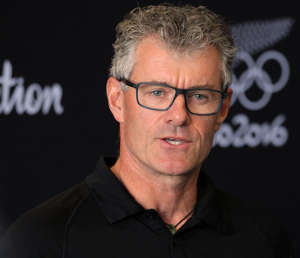 Cycling New Zealand high performance director Mark Elliott is stepping down after nine years in the role.
Elliott says it's something he has been thinking about for some time.
"Our performances across the board at the Olympics were below target and, while this has been a difficult decision, it would have been easy to do straight after Rio," he said on Monday.
But Elliott said he wanted to ensure the momentum of the high performance programme continued and to oversee the review of the Rio campaign.
He said the debrief showed up what needed to be done and it was the right time for someone new to take the programme through to the 2020 Tokyo Olympics and beyond.
New Zealand's cyclists had targeted four medals in Rio in August but came home with just a silver in the men's time trial.
However, during the time that Elliott has been in charge of high performance, New Zealand has won eight world championship titles on the track and road.
In total, there have been 31 world track championship medals since 2007, compared with 10 in almost 30 years before then.
In the three Olympics to Rio, there have been six medals, compared with three over three decades to 2004.
Cycling NZ chief executive Andrew Matheson said Elliott had established a world-class high performance programme virtually single-handed.
"He has a unique knowledge of high performance sport as a former athlete, coach, medical professional and administrator," he said.
"I hope he is not lost to sport in this country."
Matheson said Cycling NZ would learn from Rio and review its structure and direction in high performance.
A former high performance director at Rowing New Zealand and Rowing Australia, he said he would likely step into the job in the short term.
The role of a suitable replacement would be decided early next year after Cycling NZ and High Performance Sport New Zealand had evaluated the Rio debrief.