Emergency peace rally in Auckland

NZ Newswire
5/05/2017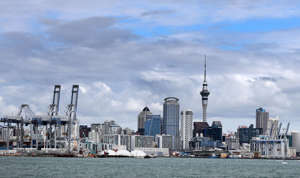 © Getty Images The Auckland skyline A peace rally is planned in Auckland.
The "emergency" rally in Aotea Square on Saturday at 2pm is a response to the rising threat of war in the Korean Peninsula and an escalation of the war in Syria, organisers say.
The rally is being organised by a coalition of groups who oppose wars in the Middle East and Asia.
They also want an independent investigation into the allegations of war crimes by New Zealand troops made in Nicky Hager and Jon Stephenson's book Hit and Run.
They want New Zealand troops withdrawn from Iraq and Afghanistan and no troops sent to Syria or Korea.
They also want New Zealand to welcome more refugees.
"People are really worried about (US President Donald) Trump starting a global nuclear war," says Auckland Peace Action spokeswoman Virginia Lambert.
"This Peace Rally is an opportunity to come together to express our collective opposition to war."