English open to superannuation changes

NZ Newswire
3/03/2017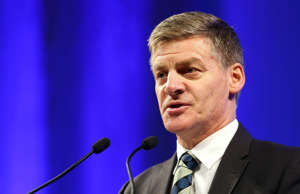 Prime Minister Bill English says changes to the superannuation system may be on the table, but he's playing down the possibility of a "drastic" move.

Mr English's predecessor, John Key, said he would resign before changing the rules around eligibility for superannuation, which is available to all Kiwis over 65.
But asked whether he would consider changes to the scheme, Mr English told TV3's The Nation he was more flexible.
"I haven't made the same undertaking as John, so we have the opportunity for a bit of a reset there," he said.
He would not provide specific details about what a "reset" may entail, but said the party was "working through the long-term affordability".
"We would not anticipate any drastic change," he said.
Mr English said the party would tell voters what its plan was before this year's general election.
"People deserve to know what the government's view is."