Entertainment Deals Take Center Stage In LA's Burgeoning VC Scene

TechCrunch
15/04/2014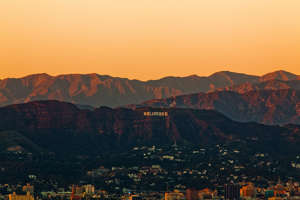 A string of big acquisitions, public offerings, and a pipeline of growing young startup companies has venture investors saying ""
The recent acquisitions of and , as well as the planned public offering for TrueCar , all point to a healthy investment ecosystem, but there's still one industry that rules over Tinseltown: .
"Our ecosystem has been building for the last 20 years and it is coming to a crescendo now," said , a partner at the Los Angeles-based firm . "Americans watch 5.3 hours of television a day and they read less than a half an hour. You're not going to change media consumption patterns [so] you'll continue to see the rise of a tech ecosystem in L.A. because of the rise of TV and commerce and what that entails."
Indeed, investors in the Los Angeles technology ecosystem love entertainment-related deals, according to data from CrunchBase. It's one of the most heavily invested sectors in the region.
This embed is invalid " />
"The infrastructure already exists for Los Angeles to support a new medium, and investors have taken notice," Suster said. "That's why you see an emergence of video deals. It's, which was bought for almost a billion. You also have , , and ."
Among the fastest growing video companies is the upstart , backed by the Los Angeles powerbroker Peter Chernin and other indvidual and institutional investors. Mitu just passed its 1 billionth view earlier this year.
Even as entertainment rises as the biggest star in the L.A. tech firmament, other sectors are vying for investors' dollars and succeeding in getting their message out through the noise, glitz, glamor and razzle dazzle of the city of angels.
Most of the largest investments made by L.A.'s venture capitalists weren't in entertainment at all. Rather, investors flocked to back electric vehicle manufacturers, space companies, life sciences startups, and e-commerce companies. It's a testament to a market that's actually quite diverse and a city that graduates more engineers than any other in the country, according to Suster.
This embed is invalid " />
Image by Flickr user under a license