Everything points to `no surprises' budget

NZ Newswire
25/05/2016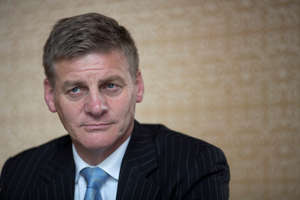 If there are any surprises in the budget Bill English is about to present he's kept them well hidden.
Everything the finance minister has said, signalled or hinted at points to a wide-ranging budget that isn't focused on a single, big bang initiative.
There's expected to be a package of measures to help deal with the housing shortage, but Prime Minister John Key says it won't be the budget's number one issue.
Mr English has talked mainly about the need to cope with New Zealand's rapidly growing population, and to do that he's taking some of the "new money" allocated for next year's budget to add to the $1 billion in this budget.
That means spending a large proportion of it on schools, hospitals and other public services.
More money is sure to go on welfare, although no one is expecting another benefit increase which was the main feature of last year's budget.
"There are certainly things for those who are most in need in our society," Mr Key said.
Mr English says he's presenting his eighth budget against the background of a healthy economy, and he's confident of achieving his target or reducing debt to 20 per cent of GDP by 2020.
He's been playing down the importance of tiny surpluses or deficits, which opposition parties tend to focus on.
Mr English points out that the budget is about how the government spends around $70b in a year, and a couple of hundred million here or there doesn't mean much.
He's already shot down speculation about tax cuts, saying there won't be any announced on Tuesday, or in the 2017 budget.
But he's keeping his options open, and Mr Key has indicated they're still on the agenda.