Expert queries Mansfield repatriation bid

NZ Newswire
23/03/2017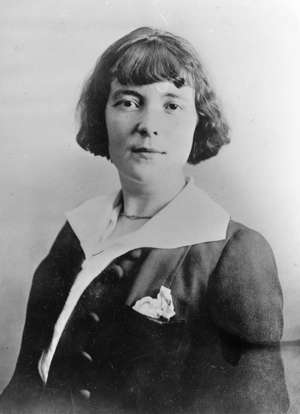 A failed bid to repatriate the remains of New Zealand-born writer Katherine Mansfield was "beyond ridiculous" and didn't have a shred of evidence to support it, a leading scholar says.
Last week, Wellington Mayor Justin Lester confirmed he had written a letter to authorities in Avon, France backing a request by Wellington's Katherine Mansfield Birthplace Society to exhume Mansfield's body to have it returned to New Zealand.
However, the request was this week rejected by the mayor of Avon after Mansfield's eldest relative, great-niece Janine Renshaw-Beauchamp, objected
British Mansfield biographer and Katherine Mansfield Society chair Gerri Kimber says members of the organisation had been left scratching their heads about why a request to repatriate the author's remains would ever have been made.
"There isn't a valid reason. Nowhere in any of her letters, in any of her journals or personal writing does she say 'I'm definitely going to go back to New Zealand to die'. She couldn't wait to leave New Zealand," Dr Kimber said.
Mansfield's current burial location was meaningful to the author and she had deliberately gone there when she had found out she was dying of tuberculosis, she said.
"She is buried a few feet away from [George] Gurdjieff's very majestic grave. The idea of removing her from that spot, which meant so much to her ... It just beggars belief."
Mansfield died in Fontainebleau in 1923, at age 34.
Dr Kimber said while she was in complete agreement about the repatriation of Maori artefacts and remains to New Zealand, Mansfield did not fit that bill.
"She was a private individual. Should couldn't wait to leave New Zealand and she never went back. She had opportunities when she was well to go back and she never took it."
Many of Mansfield's stories looking back on Zealand were about her youth, rather than the place itself, Dr Kimber said.
Comment has been requested from the Katherine Mansfield Birthplace Society.