Facebook Gives Ecwid Ecommerce Sites Billing Info "Autofill" For Easier Checkout

TechCrunch
1/05/2014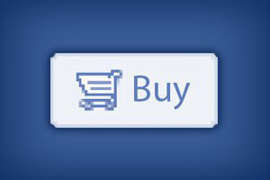 Facebook today announced a partnership with ecommerce site platform Ecwid to let its clients easily integrate Autofill With Facebook, a feature that lets customers pull in credit card, billing, and shipping info they've stored on Facebook.
started  with JackThreads, a clothes shopping app. In September it announced it was  partnering with PayPal, Braintree (now part of PayPal), and Stripe to integrate Autofill with their payment processing backends. Rather than a competitor, Autofill was framed as a personal data layer on top.
At the time, Facebook said it wouldn't charge a fee for use of Autofill. Instead, I believe the strategy is to use the layer to gather data on what Facebook users buy and from where. Facebook can match this data to its ads data to see if a paid promotion in the News Feed eventually led to ecommerce sales. If Facebook can prove its mobile app install ads, engagment ads, and other marketing tools lead directly to increased sales, it could get more ecommerce advertisers buying them.