Family Court defends its record on women

NZ Newswire
19/04/2017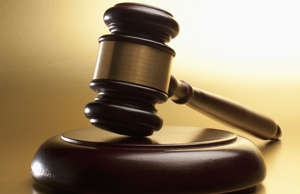 © Getty The Family court is fair and professional towards abused women and children and recent criticisms are based on inaccurate statements, its top judge says. The Family Court's top judge has taken the unusual step of publicly defending his court against claims it is failing women and children, who are victims of violence.
Principal Family Court Judge Laurence Ryan said an independent group called Backbone Collective, which aims to reduce high rates of violence against women, had based some of its claims on inaccurate statements.
Formed in March, the Backbone Collective's about 550 female members say their top priority is to correct unfair treatment by the Family Court towards women.
It has sent politicians and court officials a list of 160 questions, including claims court rulings are placing children in danger from abusive men and that women are not getting a fair hearing.
However, Justice Ryan said about 60,000 applications are lodged with the Family Court every year and yet the Backbone Collective had put together questions based on the experiences of only 10 women.
"As the Principal Family Court Judge, it particularly concerns me that Family Court judges are being painted unfairly as uncaring and unprofessional and as putting people in harm's way," he said.
"This risks undermining public confidence in the courts."
He said the collective had made a number of flawed assumptions, including saying the Family Court is closed and secret.
"In fact, the Family Court has been increasingly open to news media since law changes in 2004 and 2008, and many of its proceedings can be reported publicly," he said.
He rejected a claim the court was not accountable or independently monitored, saying every decision is open to appeal.
He also said the court was able to consider ways to protect women's safety from a violent partner by preventing contact between them when a father was getting custody access to his child.
Other concerns about family law by the collective were matters more appropriately discussed by politicians in parliament rather than the courts, which are independent bodies that administer rulings but do not create laws, he said.