Family Start gets $7.3m at PAFT's expense

NZ Newswire
19/05/2016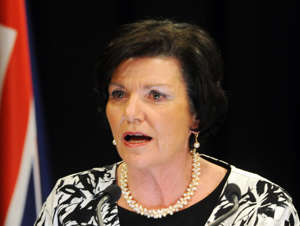 © SNPA / Ross Setford Social Development Minister Anne Tolley The government is scrapping its Parents as First Teachers programme and putting the money into another that helps at-risk families.
Social Development Minister Anne Tolley says PAFT, which is aimed at lower-risk families, has shown no evidence of effectively reducing child maltreatment.
So she's putting its funding of $7.3 million a year into Family Start, which she says is an evidence-based intensive home visitation programme with proven results.
"Family Start has been shown to increase mothers' use of community-based mental health services, child immunisation rates and participation in early childhood education," Mrs Tolley said on Thursday.
"Family Start currently works with 5000 at-risk families at any one time, and this funding will support an additional 1250 families nationwide."
Families currently using PAFT will be referred to Family Start or to other services such as Strategies for Kids and Information for Parents.
The transfers will start on October 1.
Family Start will be expanded and new sites will be established in Tauranga, Palmerston North, New Plymouth and Timaru/Ashburton.