Family try to track down Belgian war medal

NZ Newswire
22/04/2016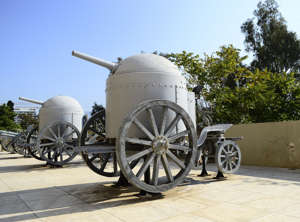 Nearly 100 years after Belgium announced a medal for a New Zealand woman for her war efforts on the other side of the world, her family are now trying to track down what actually happened to it.
Mary Ann Wick was awarded the Order of Queen Elisabeth of Belgium in 1917 for her work in Auckland to raise funds to send overseas to help soldiers wounded in Belgium in World War I.
She was inspired to grow vegetables at her Takapuna home and organise a market garden to raise funds by her son Jack Moore who had enlisted in the Australian army and was fighting in Belgium.
Mary Ann Wick died in 1918, aged 62, soon after the Belgium government wrote telling her she had been awarded the medal. The citation arrived but the medal never made it to New Zealand.
Now her great, great-granddaughter Angela Te Wiata is hoping the the Belgian government can find out what happened to the original medal and present it or a replica medal to the family.
Belgium awarded medals to 32 New Zealand women, mostly nurses, for their war efforts.
Twenty-one of their graves have been found and the Belgian government is paying for them to be restored with new headstones, which will include a facsimile of the medal.
That gesture meant a lot to the family, Mrs Te Wiata said.
"For Belgium to recognise my grandmother's efforts after 100 years has had quite an emotional impact on my family. We are all extremely proud of what she did and the medal will be her legacy."
Her husband, Te Kani Te Wiata, a warrant officer and Maori cultural adviser to the Chief of Navy, will be in Belgium this month as part of an official New Zealand military contingent at memorial services and hopes to talk to Belgian officials about the missing medal.