Farmers get behind 1080 changes

NZ Newswire
14/04/2016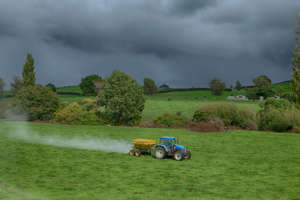 Farmers have got behind a government proposal to make rules around the use of 1080 and other pest control products consistent across the country.
The government says differing rules about pest products between regional councils make their use too complex and confusing and on Thursday announced it wants the Environmental Protection Agency to set the standards for the whole country.
Environment Minister Nick Smith said the changes would reduce costs and produce better regulation.
Federated Farmers has backed those changes, saying one set of rules was pragmatic and would make the process of dealing with pests clearer and simpler.
"It makes better use of the levy farmers pay for pest control," spokesperson Chris Allen said.
He said 1080 was an important tool in farm production and its continued responsible use was needed.
Environment Commissioner Jan Wright earlier also supported the move.
The proposed changes are a response to a report by the Parliamentary Commissioner for the Environment, who recommended a more standardised approach to pest control.
A public consultation paper is open for feedback until May 26.