Farmers take up position in water debate

NZ Newswire
27/08/2016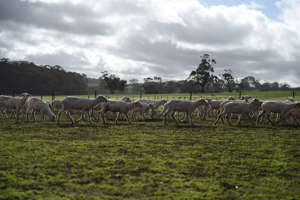 © Carla Gottgens/Bloomberg Farmers take up position in water debate Farmers say distracting rants by activist about water aren't helping find what caused the gastro outbreak in Havelock North.
More than 4000 people got sick in Havelock North and investigations are continuing into what contaminated the water.
"The only way to re-establish confidence in the Havelock North water supply is with good factual, science-based evidence gathering. That's what the councils, the Ministry of Health and the local community are trying to do," Federated Farmers president Dr William Rolleston says.
There is no question that animals and birds, both wild and on farm, create an opportunity for pathogens in the environment. But so do humans for that matter, Dr Rolleston says.
"Distracting rants about building dams, wandering stock and activist theories do nothing to fix the system faster," he says.
He took issue with a link between intensification of farming with conversions of land to dairying and water quality drawn by academic Dr Mike Joy.
The closest dairy farm to Havelock North Federated Farmers can locate is 40km away.
He also took issue with a Greenpeace "rant" about water storage and dams for agriculture, saying Timaru in South Canterbury derives a significant percentage of its town water supply from the successful Opuha Dam.
Photographs in the media this week of beef cattle standing in the Tukituki river failed to mention the site was downstream from the Havelock North bores, Dr Rolleston said.
"Unless the theory of gravity has changed this is unlikely to be the source. It is worth noting that Waipukurau's treated sewage water outflow is in the catchment above the bores but this somehow doesn't fit the activist agenda," Dr Rolleston says.