Farmers unhappy council taken to court

NZ Newswire
14/09/2016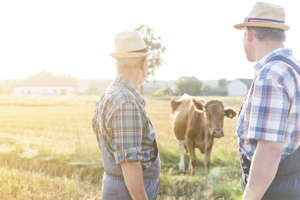 © Getty Images Farmers have attacked court action alleging that resource management planning in Whanganui and Manawatu isn't being carried out properly.
The Environmental Defence Society and Fish and Game NZ say Horizons Regional Council are failing to implement its One Plan lawfully and they are going to the Employment Court.
But Federated Farmers Manawatu/Rangitikei president James Stewart says the court action undermines the work and investment farmers have undertaken to comply with the new regulations.
"The One Plan is not a rubber-stamping exercise," he said.
"To have organisations, with limited local knowledge, throw stones from outside our region is very disappointing."
Mr Stewart's Tararua counterpart, Clint Worthington, said revisiting the plan, which was adopted in 2014 after more than seven years of negotiations, would be a big drain on the region.
"In this tough economic climate, farmers have stepped up to the plate, forking out up to $50,000 each to further improve their work in water quality, nutrient management and environmental farm planning," he said.
In outlining the court action, EDS chief executive Gary Taylor said there were doubts that One Plan's freshwater quality limits would be achieved given the way the consenting regime was being managed.