Fewer but bigger new homes in NZ

NZ Newswire
5/10/2016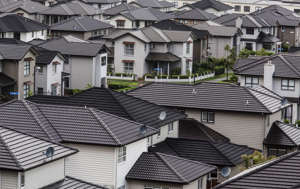 Fewer homes are being built in New Zealand than 40 years ago, but the ones that are going up are bigger.
Statistics New Zealand figures show that consents were issued for 38,000 new homes in the year to August 1974, with an average floor area of 110 sq m.
The comparative numbers for the August 2016 year were 30,000 consents for homes with an average floor area of 182 sq m.
The figures also show the national average expected cost to build a home last year was $346,000 at $1906 a sq m.
Statistic NZ says the information comes from building consents issued and the actual cost in practice is usually at least 10 per cent higher.
Otago ($396,000) was the region with the highest average cost, with the Queenstown-Lakes district driving up that figure.
Second was Auckland ($390,000),
The lowest average costs were in West Coast ($274,000) and Wellington ($284,000).
The reason for Wellington's low average was a higher proportion of apartments and retirement village units getting consents.