Fine weather for Anzac Day services

NZ Newswire
24/04/2016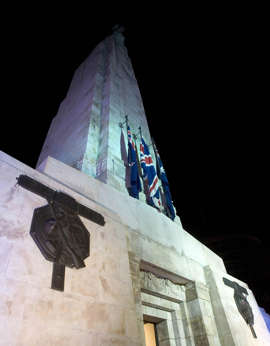 It will be windy in the south but most of the country will have fine weather for Anzac Day services.
Severe west to southwest gales are forecast to hit coastal parts of Southland, Clutha and Dunedin on Sunday.
Gusts of up to 120km/h are possible. They will be strong enough to damage trees and unsecured structures and make driving, particularly with high-sided vehicles, hazardous.
"The strong winds will unfortunately pick up again in the far south again on Monday, but the rest of the country will have great weather for Anzac Day, barring showers for the west and south of the South Island," meteorologist Emma Blades says.
"With a southwest flow over the country, early morning temperatures will be cold, so do wrap up for the dawn service," she says.
The second week of the school holidays is going to be a stunner as a ridge of high pressure builds over the country.