Fisherman drowns near Kaikoura

NZ Newswire
27/03/2016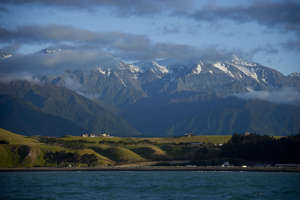 © EyesWideOpen/Getty Images File Photo: With the heat wave continuing unabated, five people have drowned in the last three days. A fisherman has drowned after he was swept out to sea near Kaikoura.
The 50-year-old local man was fishing with a friend at the mouth of the Clarence River on Monday morning when he was hit by a wave and pulled out to sea, police say.
He was seen floating for some time but observers later lost sight of him.
His body was spotted from a helicopter and recovered by a local fisherman.
Police are informing his next-of-kin and have referred the incident to the coroner.