Fishing company fined for paua offences

NZ Newswire
14/06/2017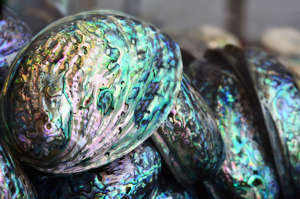 A 4am inspection of a Bluff paua catch has led to a $14,000 fine for a fishing company and its director.
Aaron Parker was fined $1900 and his company, Fresh Is Best Ltd $12,350 after a snap inspection in May 2015 showed he had contravened the Fisheries Act by taking 199kg of paua from Fiordland without holding the minimum annual catch entitlement.
Parker also failed to correctly record or report the paua when it was landed, a judgement released by the Environment Court last week said.
Ministry for Primary Industries spokesman Reece Murphy says accurate record-keeping is important in the fishing and diving industries.
"When he was spoken to, Mr Parker said he forgot his paua catch effort landing return book.
"Ultimately, however, our inquiries at the time of inspection found that no steps had been taken to record the landing of the paua in any way."
The fine represented a message being sent by the court to all commercial fishers and divers, Mr Murphy said.