Five teens in court on robbery charges

NZ Newswire
5/09/2016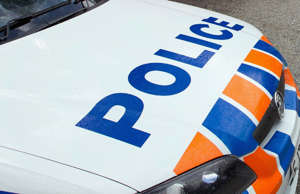 © SNPA Five teenage males are due to appear in court in relation to a robbery, allegedly involving an axe, and a pursuit that followed through parts of Auckland.
The five, all 16, will face charges of aggravated robbery, injuring with intent and breaching bail, when they appear in North Shore District Court on Tuesday, police said.
The alleged driver of the car in the pursuit will be charged with unlawfully taking a motor vehicle, reckless driving and failing to stop.
The four others will be charged with unlawfully getting into a motor vehicle.
Police said they were continuing inquiries to locate a sixth person.
The charges follow a robbery at a electronics shop in the North Shore suburb of Hillcrest on Monday, a police pursuit of the car the offenders left in, and a foot chase by officers after the car was stopped by road spikes and dumped near Glen Eden shops.