Flappy Bird Creator Promises Game's Return – With Multiplayer And Fewer Addictive Qualities

TechCrunch
15/05/2014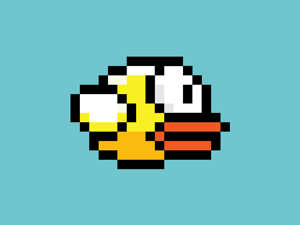 It's Episode XVII of the , and this time the formerly recalcitrant (he's on a media tour at the moment) creator of the addictive game is promising the game's return, eventually, complete with multiplayer.
Nguyen told CNBC's Kelly Evans the news on the network's program today, albeit with the caveat that the game wouldn't be coming anytime "soon." It'll also be less addictive, he says, which is great news for people who enjoy their lives and living them to the fullest.
creator bringing game back. Tells @ it will be multi-player, less addictive. —
Donna Burton (@DonnaBurton)
Flappy Bird is a very simple, very hard game that used to be available on mobile phones until Nguyen decided it shouldn't be anymore, potentially because it turned everyone who played it into tunnel vision maniacs who probably harassed him to no end.
Nguyen had previously , in a somewhat altered form though he didn't specify how it would change at the time. He now says it's coming in August, so there's a very high likelihood we all will have forgotten about this anatomically incomplete bird and his pipes as the next shiny bauble is sure to catch our eye long before then.