Fletcher: Project losses will hit earnings

NZ Newswire
19/03/2017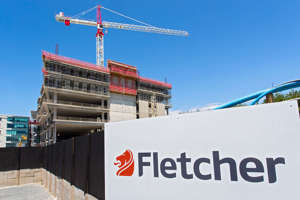 Fletcher Building has sliced about 15 per cent from its annual earnings guidance after the prognosis for two major construction projects deteriorated, prompting an overhaul of the firm's bidding processes.
Fletcher expects operating earnings before interest, tax, and significant items to be between $610 million and $650m in the year ending June 30, down from a previous estimate of $720m to $760m.
The downgrade comes less than a month after the country's biggest building firm affirmed guidance at its first-half result, which showed the firm's construction division struggled due to problems at a major project that ran into the tens of millions of dollars.
Fletcher has completed a "thorough review" of its construction division which started in late 2016 and found the major contract was likely to face bigger losses, which represents about half of the downgrade.
Another major project has attracted provisions for losses due to significantly higher costs needed to complete it, and a number of smaller jobs also faced lower earnings.
"It is very disappointing that the review of the B+I (buildings and interiors) business unit has founder weaker performance than we had previously understood," chief executive Mark Adamson said in a statement. The B+I unit accounts for about $1.5 billion of Fletcher's $2.7b construction book.
Trading in Fletcher's shares was halted on Friday pending the review and has now been lifted. The stock last traded at $9.22 and has dropped 9.7 per cent since reporting its first-half result last month.
The company refused to name the projects, citing client confidentiality, and said one of them is expected to be completed within the next few months and the other has a target date for the 2019 financial year.
Fletcher said the main problems were in the complexity of design, subcontractor management and building programme delivery, which delayed the projects and led to higher costs.