Fog delays flights in Auckland... again

NZ Newswire
5/06/2017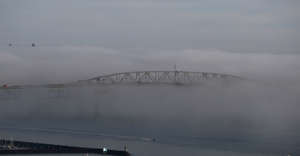 Fog has descended on Auckland Airport yet again, cancelling and delaying domestic flights for the fourth time in two weeks.
Fog restrictions were put in place just after 2.30am on Tuesday.
Dozens of domestic departures and arrivals had been delayed or cancelled by 8am, including to and from Wellington and Christchurch.
No international flights had been affected, the airport said.