Fond farewell and TPP on Key's APEC agenda

NZ Newswire
17/11/2016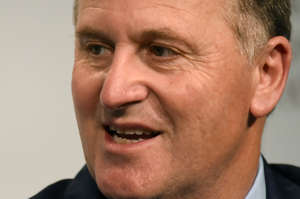 As Prime Minister John Key heads to Peru to meet with the leaders of the world's most powerful countries, he's got the murky future of the TPP and saying farewell to US President Barack Obama at the top of his agenda.
Barring any further developments following Monday's magnitude 7.8 earthquake, Mr Key is expected to depart for the Asia-Pacific Economic Co-operation (APEC) Leader's Summit in Peru on Friday.
The forum brings together leaders from 21 countries that make up about 60 per cent of the world's GDP and roughly 75 per cent of all of New Zealand's exports.
And while the summit's official themes this year include improving regional integration, boosting food markets, and supporting small business, a core feature of APEC is the talks between leaders that happen on the sidelines.
Trade in the region following a change of government in the US was always likely to be a hot topic of discussion between members, but the election of Donald Trump as US President has left several agreements up in the air.
As such, the summit will host a meeting for the 12 member states of the Trans-Pacific Partnership to discuss salvaging the deal, which on the brink of collapse over Mr Trump's promise to withdraw US support.
"It'll be interesting to talk to the other 11 countries that are in TPP, and certainly the 10 outside of the United States to see what they are thinking about whether there's a pathway forward," Mr Key said.
But he said while members were a "long way" from getting the deal restarted, he was optimistic Mr Trump may change his mind after some advice on the geopolitical gains the US would make through the agreement.
And while Mr Key has also lined up a few one-on-ones to promote trade in Latin America - along with a bilateral with Canadian PM Justin Trudeau - he says he's particularly looking forward to one final chat with outgoing US President Barack Obama.
"It'll be both a forum to say goodbye but also an interesting point to have discussions with him privately about how he thinks things will play out."
Mr Key earlier this week cancelled a diplomatic trip to Argentina to stay in the country after Monday's earthquake and said if anything new came up before Friday, he would cancel the APEC trip "in a heartbeat".