Fonterra raises Australian milk price

NZ Newswire
27/10/2016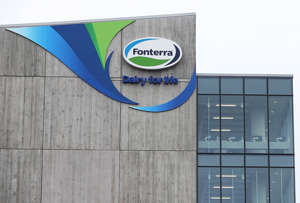 © Fiona Goodall/Getty Images Fonterra raises Australian milk price Fonterra's Australian business has raised its average farmgate milk price to $A5.10 per kilogram of milk solids and increased its forecast closing price due to strengthening global dairy prices.
In a statement, the Auckland-based dairy co-operative said it had increased its forecast closing price for the 2016/2017 season to $A5.20/kgMS.
It had announced an opening price of $A4.75/kgMS in June, rising to $A5/kgMS by the end of the season. That compares with an $A5/kgMS payment for the 2015/16 season.
"Although the global market remains volatile, since the beginning of the season global milk supply has continued to decline significantly while demand has remained relatively stable," Fonterra Australia managing director Rene Dedoncker said.
"We have seen positive movement in GlobalDairyTrade auction prices through August and September, with a 26 per cent increase in the GDT price index since July, although the strong Australian dollar has offset some of the commodity market gains."
Australia's dominant milk processor Murray Goulburn also lifted its payout to $A4.95 per kilogram of milk solids for the full season. In June, it announced an opening forecast of a net $A4.31/kgMS, which it expected to rise to $A4.80/kgMS by the end of the season. Fonterra is obliged to at least match Murray Goulburn's price under its Bonlac supply agreement.