Fonterra to electrify Waikato site

Radio New Zealand
10/08/2018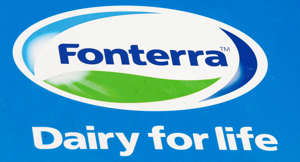 Fonterra says it's making the move away from coal, transferring one of its sites to electricity and abandoning plans for a Waikato mine.
Last November, the company pledged to cut its greenhouse gas emissions by 30 per cent by 2030 and set a target of zero net emissions by 2050.
At an event this morning, attended by Environment Minister David Parker, it announced a move from coal to electricity at its Stirling site in Otago.
"We'll move from generation of industrial heat through coal to a renewable source being electricity" - Robert Spurway (1 min 28 sec)
Fonterra's head of global operations, Robert Spurway, said others still relied on coal as there were no other feasible alternatives.
Fonterra said transitioning from coal to renewable energy at its Stirling site would reduce its coal consumption by more than 9700 tonnes per year.
Mr Spurway said while it was never developed into a mine, they have also surrendered their mining permit for Fonterra's Mangatangi site and sold off that land.