Food quality over carb fight: experts

NZ Newswire
27/08/2016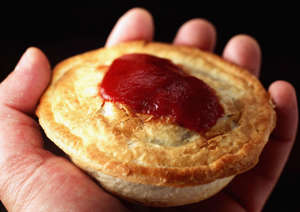 The battle between fats and carbohydrates needs to end, nutritionists say.
Instead New Zealand experts want to see more focus on the overall quality of food.
Nutrition and public health researchers from the University of Otago and University of Auckland have taken their views to the prestigious British medical journal The Lancet.
"Dietary guidelines produced by expert panels around the world are largely consistent in advising that the quality of fats and carbohydrates we eat is more important than the proportion of fat versus carbohydrates that we consume," according to Professor Jim Morton who directs departments at both universities.
Good fats and good carbohydrates both exist and can reduce the risk of conditions including heart disease, diabetes and colon cancer, he believes.
"Pitting one nutrient against another - such as fat versus carbs - risks confusing the public, health professionals and policy makers, and undermines confidence in evidence-based nutrition advice," he said.
Prof Mann said recommendations from New Zealand and internationally for reductions in free sugars and saturated fats could be met with culturally diverse dietary patterns,
He said the high carbohydrate, low fat Japanese diet was associated with longevity while the high fat high carbohydrate Mediterranean diets were associated with low risk of non-communicable diseases.
Diets with the lowest risk of non-communicable diseases all include fibre-rich fruits and vegetables, legumes, pulses, nuts, wholegrains and plant oils, he said.