Foreign minister off to Cuba and Colombia

NZ Newswire
26/06/2017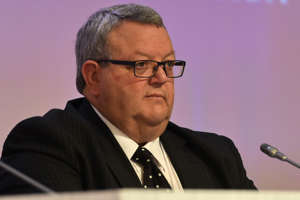 Foreign Minister Gerry Brownlee is travelling to Cuba for talks with his counterpart there before attending a summit meeting of the Pacific Alliance in Colombia.
He leaves on Monday and will meet Cuban Foreign Minister Bruno Rodriguez Parrilla on Tuesday.
Mr Brownlee says their talks will help strengthen New Zealand's interests in the Latin American region, home to about 625 million people.
"New Zealand works with Cuba on a number of important issues, including agriculture, international development and regional cooperation," he said before leaving.
"Both nations provide support to small island developing states in the Pacific and Caribbean regions."
Mr Brownlee will attend the Pacific Alliance summit in Cali, Colombia, later this week.
Trade Minister Todd McClay is also attending.
The Pacific Alliance is a regional organisation established by Chile, Colombia, Peru and Mexico.
Mr Brownlee says it's a growing force for political and economic stability in Latin America, and is looking to begin trade negotiations with New Zealand and other countries.