Former diplomat should get public apology

NZ Newswire
22/06/2016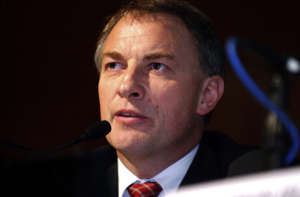 A former top diplomat identified in a controversial inquiry into the leak of confidential Ministry of Foreign Affairs and Trade documents should get a public apology and compensation, Ombudsman Ron Paterson says.
The documents, including highly sensitive cabinet papers, were leaked to Labour MP Phil Goff back in 2012 amid a row over plans to axe 300 jobs at MFAT.
At the time, Dame Paula Rebstock was called in by State Services Commissioner Iain Rennie to find out who had passed the material to Mr Goff.
Dame Paula's report, released in late 2013, pinpointed the likely leaker, but found no conclusive evidence.
The report also made comments about two senior managers who she said were less than professional about opposing the proposed job cuts and plans to close two European embassies.
The two managers weren't named in the report, but were easily identified as long-serving public servant Nigel Fyfe and former diplomat Derek Leask.
Mr Leask complained to the ombudsman about Dame Paula's investigation, saying serious accusations were made with no factual findings to support them.
Prof Paterson on Thursday released his report on that investigation and it says the State Services Commission acted unreasonably in both the conduct of the inquiry and in the findings it made about Mr Leask - who wasn't responsible for the leaks.
Prof Paterson has recommended that the commission offer a public apology to Mr Leask and reimburse him for actual and reasonable expenses and compensate him for harm to reputation.