Former Windies cricketer to be deported

NZ Newswire
12/04/2016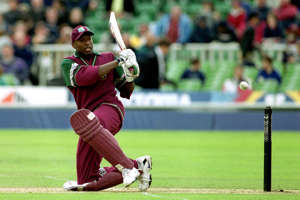 © John Marsh/EMPICS Sport/PA West Indies' Franklyn Rose hits a boundary Former West Indies cricketer Franklyn Rose is set to be deported despite last-minute appeals for a suspension of deportation on humanitarian grounds.

Rose, a batsman and right-arm pace bowler played 19 test matches for the West Indies between 1997 and 2000.
He was granted a work visa after being offered a position as coach at Auckland University Cricket Club, but hasn't held a valid visa since 2012.
Rose has been held at Mt Eden Prison for the past five weeks.
His deportation has been appealed to Minister of Immigration Craig Foss on humanitarian grounds, but he had declined to intervene, Rose's lawyer, Ramya Sathiyanathan, said.
She told NZ Newswire there had been strong support for Rose to stay in New Zealand.
"I've had numerous calls from people wanting to support him, who are trying to get in touch with the Minister to get him to act. People are wanting to support him financially.
"The Minister refused to intervene - we tried to get him to reconsider his decision, but we were running against the clock."