Four face 120kg meth smuggling charges

NZ Newswire
15/03/2017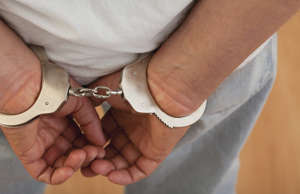 © Corbis Arrest

Four men have been arrested after allegedly trying to import the equivalent of up to 120kg of methamphetamine.
The men, aged 59, 47, 38 and 54, will appear in the Auckland District Court on Wednesday.
They are accused of offences relating to the supply of methamphetamine and the possession of equipment with intent to manufacture a controlled drug.
A joint investigation by police and Customs uncovered a new form of methamphetamine importation.
It's alleged a cargo consignment from Hong Kong which was labelled as dishwashing liquid and contained an estimated 160 litres of t-boc methamphetamine was imported in late January - a form of meth chemically masked so is undetected.
This is the first time t-boc methamphetamine has been intercepted in New Zealand, Detective Superintendent Dave Lynch said.
The liquid and equipment seized in the operation is believed to have the capability to convert into approximately 120kg of methamphetamine.
Search warrants were executed on Tuesday at residential and commercial addresses in Lynfield, Waitakere, Newmarket, Epsom, Avondale and New Lynn.
Police say seizing this amount of meth equates to reducing the drug harm by $148 million.