Four rescued after boat capsizes at Kawhia

NZ Newswire
30/11/2016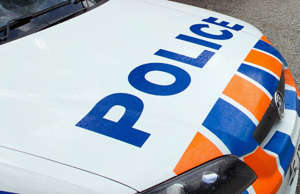 © Getty Images One man was left clinging to a rock after a boat capsized trying to cross a bar at Kawhia Harbour. Four men have been rescued after their boat capsized trying to cross a bar at a Waikato harbour.
Coastguard New Zealand began a search for the group at the Kawhia Harbour at about 6.50am on Thursday when they failed to report in as scheduled following a bar crossing.
Rescue crews quickly found one of the men in the water, and another clinging to a rock, while two others managed to swim to shore, Coastguard Northern Region chief Callum Gillespie said.
He said the men, who had been wearing life jackets at the time, were checked by paramedics on the shore, with one possibly suffering from effects from the cold water.
"We were delighted with that outcome. It's great to see the crew had taken the time to put in a bar crossing request and that everyone onboard was wearing life jackets," he said.
Waikato Regional Council had warned this week of the dangers of crossing Kawhia bar in the wake of the capsize of the Francie on Kaipara Harbour which killed eight men.