Freedom campers must travel with a toilet

NZ Newswire
2/06/2017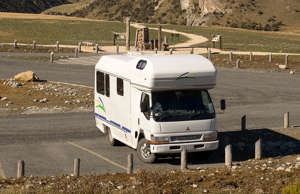 Freedom campers will find it harder to "affect the environment" when tougher new guidelines, ensuring a toilet must be inside the vehicle, come into effect next year.
The Ministry of Business, Innovation and Employment said on Friday that a new amended certification from Standards NZ addressed issues around the definition of a self-contained vehicle.
"It helps ensure freedom campers do not affect the environment," says Carmen Mak, manager of Standards NZ.
"Under the amendment, the motor caravan or caravan must have a toilet that is able to be used inside the vehicle, even when the bed is in place," she said.
The amendment comes into place on January 31.
"The aim of the standard is to help ensure that people are freedom camping in a way that is sustainable," Ms Mak said.
The change was welcomed by the New Zealand Motor Caravan Association, which commissioned the standard review.
The new rules would target small vans that are not properly equipped for staying in places that do not have public toilets, the association's chief executive Bruce Lochore says.
"The consistent message we've been getting from communities is that travellers freedom camping in non self-contained vehicles are simply not acceptable to them," he said.
Mr Lochore said the support from the 73,000-strong NZMCA members for the amended certification was strong.