French prime minister visits NZ

NZ Newswire
30/04/2016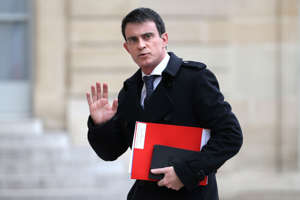 The first visit to New Zealand by a French prime minister in 25 years is about to begin.
Manuel Valls is due to arrive in Auckland on Sunday and departs on Monday.
Prime Minister John Key has said it'll be a short but important visit.
"We have a close and long-standing relationship with France and I'm looking forward to discussing a number of issues including trade, our mutual interest in the Pacific and the international response to terrorism," he says.
During the visit there'll be an official welcome, a wreath-laying ceremony, a community event and a bilateral meeting with Mr Key.
Mr Valls is visiting as New Zealand campaigns for former prime minister Helen Clark to secure the role of secretary-general of the UN.
New Zealand exports about $373 million worth of goods to France and imports about $1 billion worth of goods, including aircraft.