French prime minister visits NZ

NZ Newswire
1/05/2016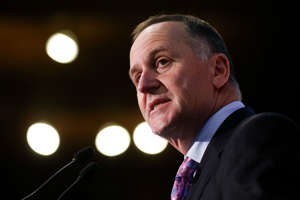 Prime Minister John Key is expected to push for a free-trade agreement with the European Union and advocate for Helen Clark to become secretary-general of the UN when he talks with French Prime Minister Manuel Valls.
Mr Valls arrived in Auckland on Sunday evening.
There is a formal welcome and wreath-laying at the Auckland War Memorial Museum in Auckland on Monday morning followed by a bi-lateral meeting.
This is the first visit to New Zealand by a French prime minister in 25 years and it follows a visit by Indian President Shri Pranab Mukherjee at the weekend where similar issues were raised.
"We have a close and long-standing relationship with France and I'm looking forward to discussing a number of issues including trade, our mutual interest in the Pacific and the international response to terrorism," Mr Key said.
New Zealand exports about $373 million worth of goods to France and imports about $1 billion worth of goods, including aircraft.
Mr Key used the meeting with Mr Mukherjee to push for a free-trade deal and to lobby for Ms Clark. An air services agreement between New Zealand and India was also signed on Sunday.
Mr Mukherjee seemed receptive to Ms Clark's candidacy, Mr Key said.
"He had high personal regard for Helen Clark ... He also made the point that he could see the strong merits of a woman being in the top job at the United Nations," he said.